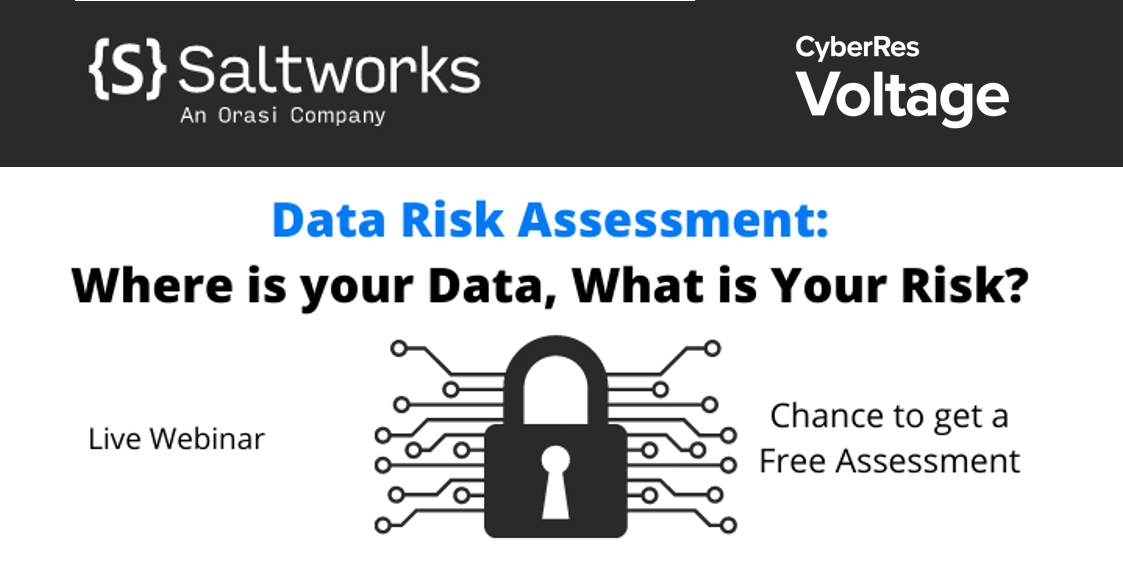 Saltworks Security, alongside sister company Orasi Software, is working closely with CyberRes (a Micro Focus line of business) to highlight Data Risk Assessment and build it into groundwork of enterprise application security programs.
Before an enterprise can choose effective AppSec services and solutions, its teams need to know about their system's data infrastructure. Knowing which data a system contains, how sensitive it is, and where it is located makes an AppSec program more precise and effective. Without utilizing this knowledge, an organization can only make data management decisions based on guesswork.
Dennis Hurst, Founder and President of Saltworks, and Eric Popiel, Chief Cybersecurity Strategist for CyberRes, presented a webinar on Data Risk Assessment on July 13th.
Tune in to the BrightTalk recording of their talk to learn more.
Additionally, CyberRes and Saltworks are offering a free data risk assessment to a few qualifying companies. If you're interested in this offer, please reach out to us at sales@saltworks.io.