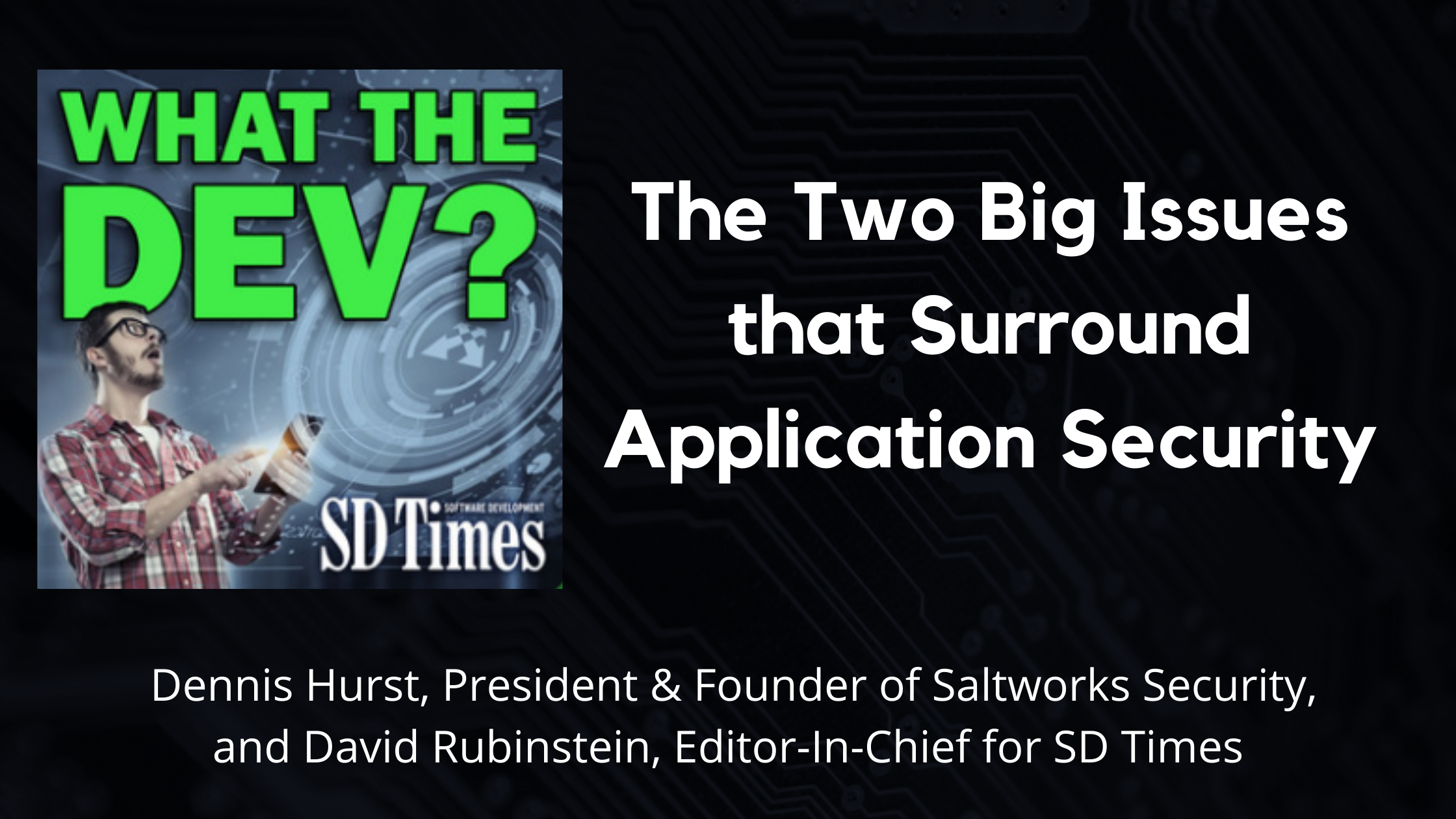 Last month, our founder and president Dennis Hurst had the opportunity to talk with SD Times' editor-in-chief David Rubinstein on SD Times' podcast "What the Dev?"  
Throughout their talk, they focused on best practices for Application Inventory and Attack Surface Management. Here are a few highlights from the conversation:
1. Attack Surface Management is looking at your enterprise from the outside in, while Application Inventory is an inside out view. Both are vital to knowing what you do and what the world sees that you do. 
 2. Lower priority systems are likely interconnected to your tier 1 critical apps. Are you taking their security seriously with this fact in mind?  
 3. Good metrics lead to C-suite buy-in. Are your teams tracking the right metrics to lead to a successful relationship with your enterprise's C-Suite?  
Listen to their entire conversation on Apple Podcasts or Spotify.