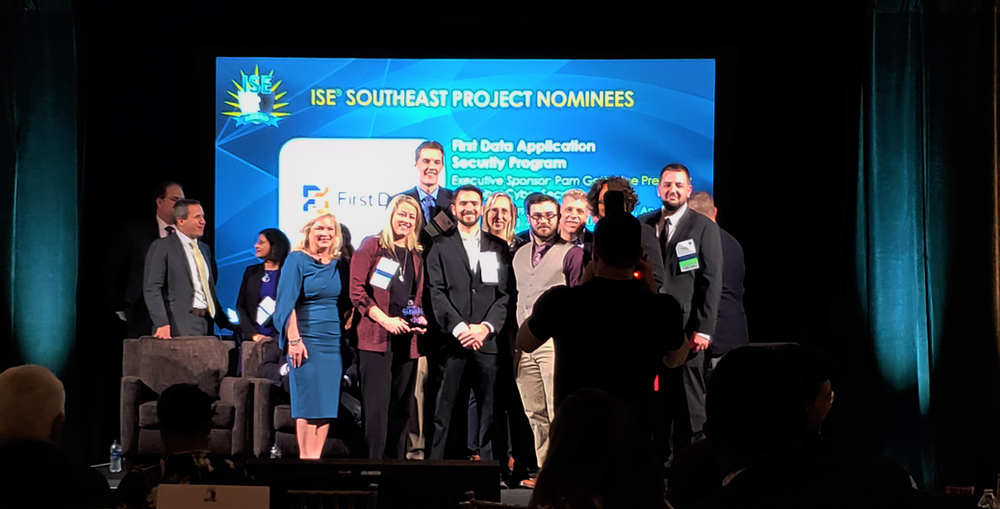 Many thanks to Marci McCarthy and the team at TEN for hosting the ISE Southeast Executive Forum and Awards 2019 earlier this month.
We want to congratulate our business partner, First Data, on their nomination for ISE Project of the Year. This award recognizes recent information security projects that made significant impact on an organization's status in risk management and/or information security status.
This ISE forum was outstanding for companies like ours, who are looking to connect with others in the industry and learn about the innovative work being done in the cybersecurity world. We especially enjoyed the chance to network with security leaders from across the southeastern United States. It was an honor to be invited to the presentation.
We look forward to more ISE events in the future – as those of us in cybersecurity continue to evolve and innovate in order to keep our customers' applications, software, and data safe.