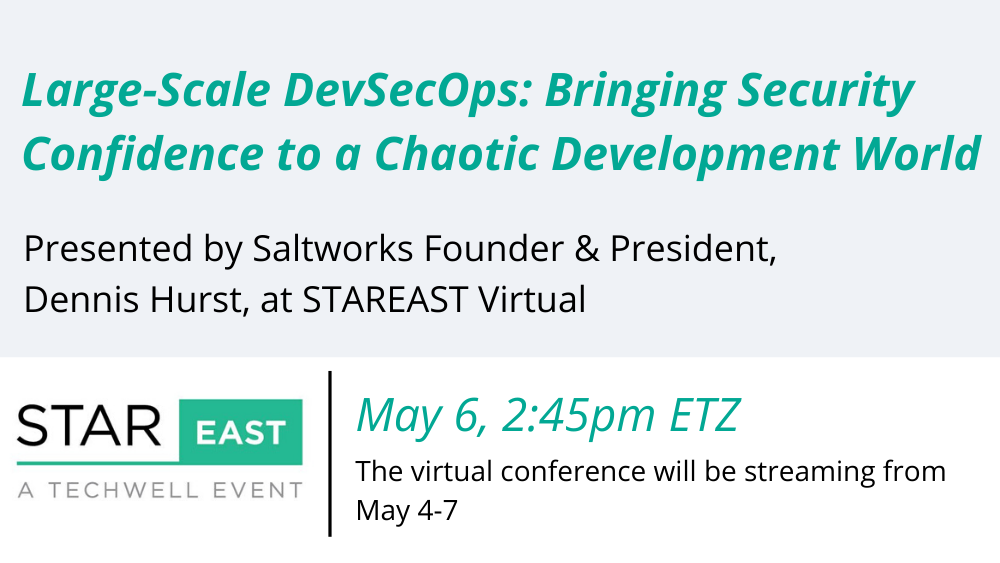 Saltworks Security's Founder and President Dennis Hurst will be speaking at Techwell's STAREAST Virtual Conference.
Tune in on May 6 from 2:45pm-3:45pm to hear more on Large-Scale DevSecOps to learn more on:
Common pitfalls and unique challenges with various tools (including static, dynamic, threat modeling, and architecture review) in the DevOps process
What "the board" and C-level executives really care about in security
How to identify and track the right key performance indicators and program metrics
What needs to be implemented before an application should be moved into production
…and more!
Different conference pass options are available for STAREAST here.